The Commodore's Newsletter June 2021
Friday 18th June 2021
---
Dear fellow members
Final easing of restrictions delayed
I had been planning to write a Commodore's Newsletter this week to coincide with the (expected?) announcement from the Government that Stage 4 of the easing of the restrictions was to take effect from Monday 21st June. As we know, that is not to be, just yet.
Thank you for your patience and understanding.
Well at least many of us have been able to get down to the Club and start to enjoy again some of the things that we do and "socially distancing" being with our friends and fellow members.
For me, it is so good to return again to Race Officer duties… We have had to learn to run the racing in different ways to be covid secure; but that is all well worth the effort to deliver racing again. Thanks to the small army of volunteers that make it all possible.
---
Cuppa & Natter sessions with the Commodore
These started to gather pace last year when we were allowed such luxuries and then they had to stop. If you have something to get off your chest or just wish to put some ideas my way as to how we may improve our Club, the invitation is there for you to contact me and I will set up a meet with you and we can enjoy a cuppa together.
---
Simon Philbrick, Rear Commodore, House, Bar and Catering
With regret I have to announce that our Rear Commodore House, Bar & Catering, Simon, has stepped down from that role and from General Committee.
I know we all wish to thank Simon for all his efforts, not only in his current role, but that of being on General Committee for some 10 years.
Thank you, Simon.
The Flag Officers will now consider how best we may fill this vacancy and a proposal will be put to General Committee at the earliest opportunity.
In the short term, bearing in mind the workloads of fellow Flag Officers, I am happy to and will pick up the HB&C items and will liaise, as required with members of the HB&C Committee and Mark.
---
Poole YC Regatta: The weekend of 10th and 11th July 2021
Plans are well advanced for this and announcements will be made shortly. We have had to wait until we knew the position regarding the Covid restrictions that will be in place for that weekend.
The sharp-eyed among you have already picked up an error that crept into the Regatta sailing bulletin. Regretfully, singing and dancing are not allowed due to the delay in final release from lockdown; we are looking into possible changes to their set, but for now there will not be any music and dancing with the Titterington Brothers Band from 7.00 pm until late.
Of course Tom's BBQ special will be operating from 6pm to 9pm.
To enter the Poole YC Regatta, please click here:
---
Preparing the Club for our Regatta
Fancy joining the Commodore on Friday 1st and Saturday 2nd July (mornings) to give the Club something of mini tidy and spruce up ahead of the Club Regatta?….Free coffee and elevenses. Please drop me note if you can come and help.
---
Returning to more normal sailing activities
This continues with training courses for adult beginners now available for booking via the website. And we are planning Fun Fridays holiday camps for our junior members and their friends over the school summer holidays.
---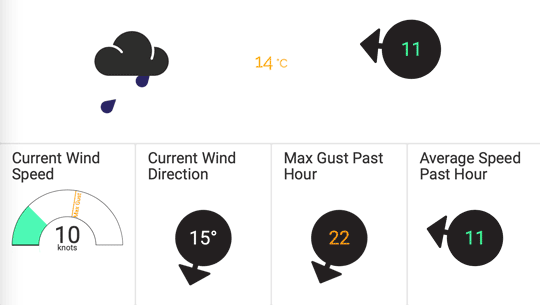 Need to know what the weather is doing?
The new permanent weather display is now in the lounge.
---
Regretfully, I now turn to negative point, but you need to know
General Committee will be considering how to address the recent spate of items of sailing equipment being stolen from members dinghies and our club boats. Please be vigilant and report such matters to the Office team.
---
That is all from me just now. Our website is kept regularly up to date and briefings will be issued by the team of Flag Officers and staff colleagues.
Looking forward to seeing you at the Club and I am always happy to hear from you.
---
And finally
Enjoy the Summer, your trips to the Club and your times on the water! In case you hadn't seen it, there are a few tables left if you want to sample Tom's Hawaiian Luau Tapas evening fare on Saturday 19th June (excuse the loose use of "tapas"). You can see the details on the club website and book by calling the bar 01202 672687. I may see you there!
Regards