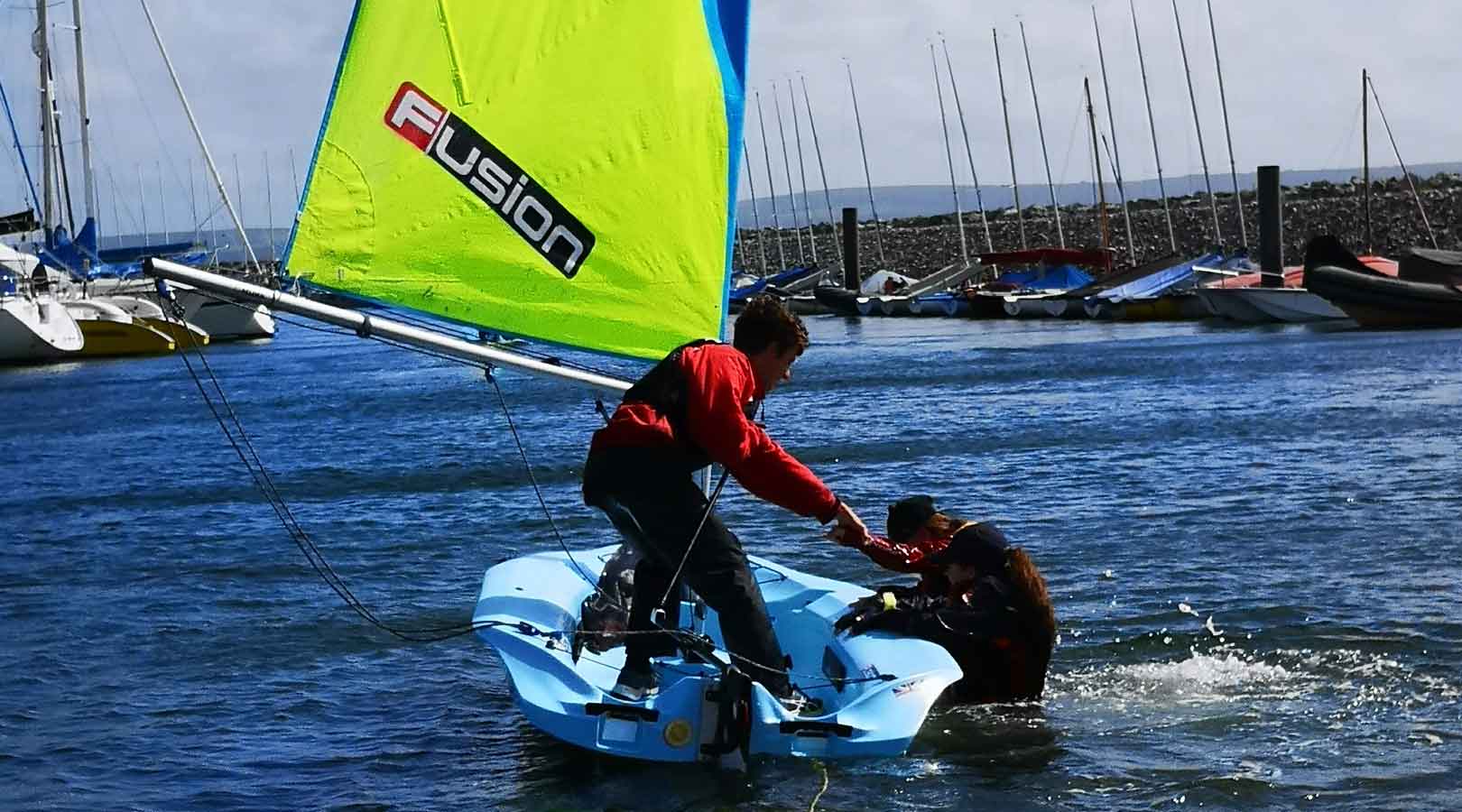 Training at Poole Yacht Club
With so much sailing on offer at Poole Yacht Club, it can be daunting to find out how you can start your sailing journey! This is where your friendly training team come in.
Poole Yacht Club is a recognised RYA Training Centre, with all the instructors being current members who have sailed for many years at Poole Yacht Club, this is all under the watchful eye of our Sailing Pro, AJ Windsor.
We have lots of training available for everyone, kids to adults, beginners to intermediate and even those wishing to become future instructors.
Please see below for more information and booking links.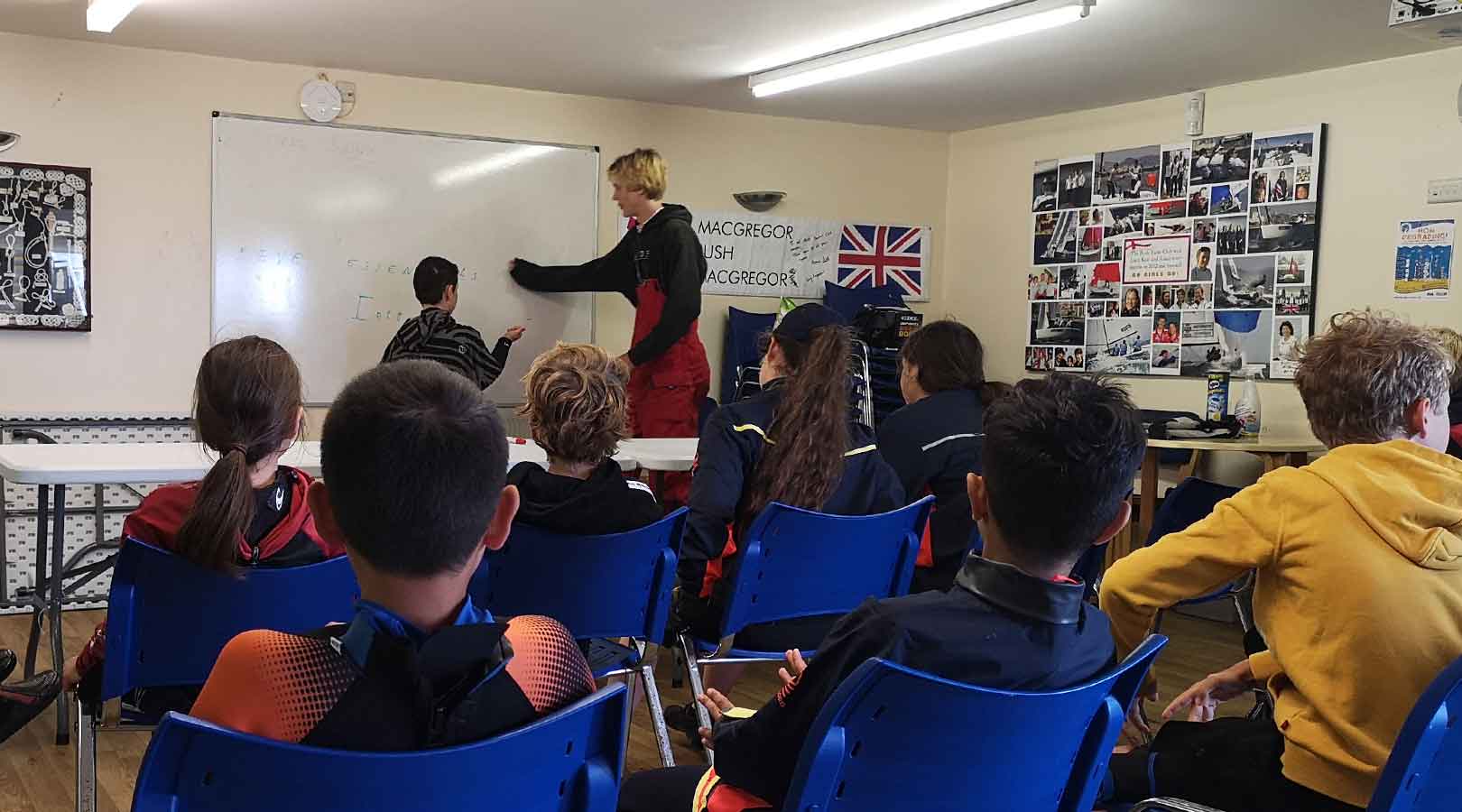 Manic Piranhas
Wednesday night is all about the kids (ages 8 to 16).
Our junior training is run throughout the season, April to September, every Wednesday night.
This not only gives the kids a safe space to learn to sail, but also includes techniques for preparing and maintaining the boats as well as general water safety. All of our volunteer instructors are qualified RYA Dinghy Instructors with a wealth of knowledge between them.
We have a variety of courses available for our young sailors, and the hope is that they continue there training for many years with us and become future instructors or even sailing super stars!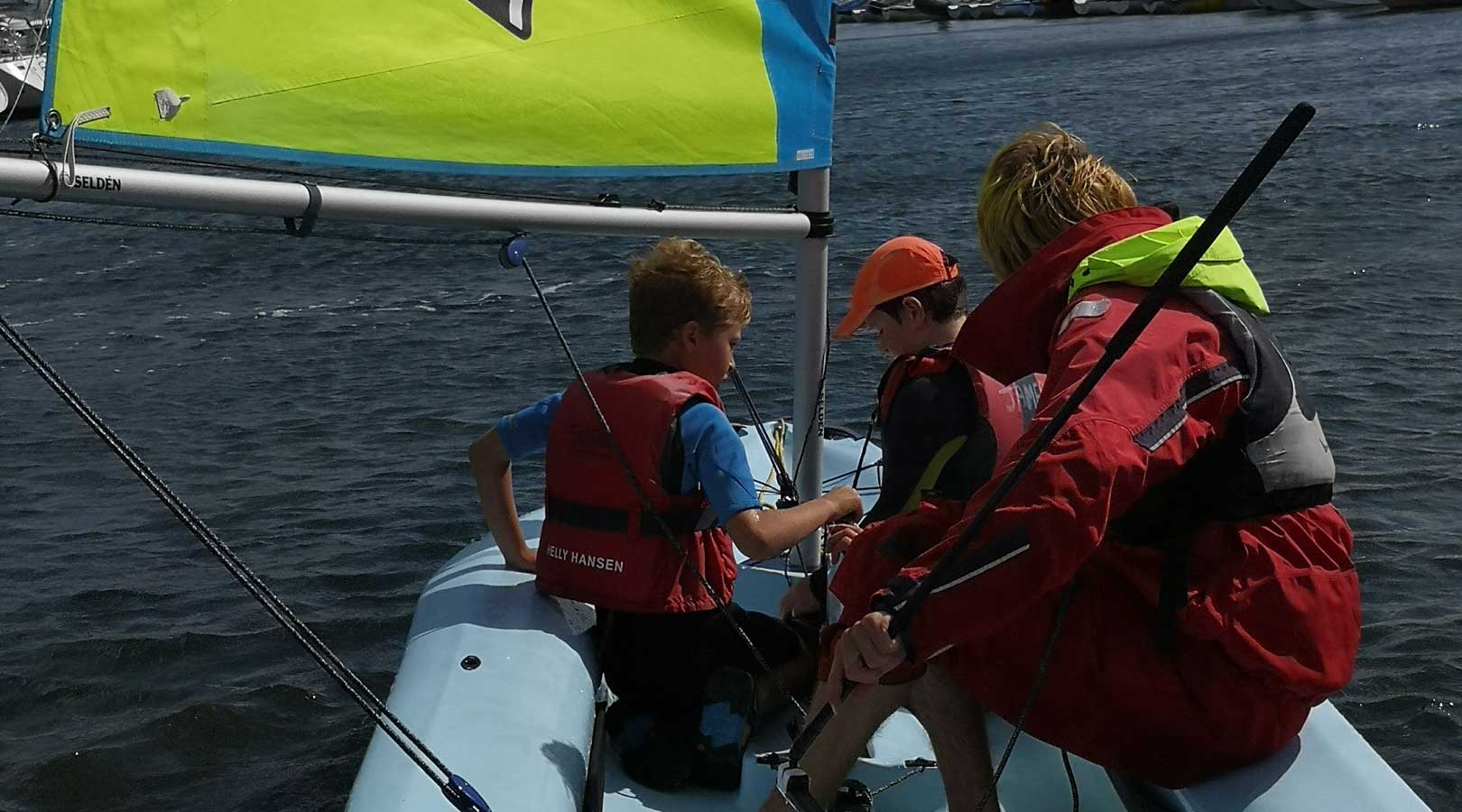 Youth Holiday Sailing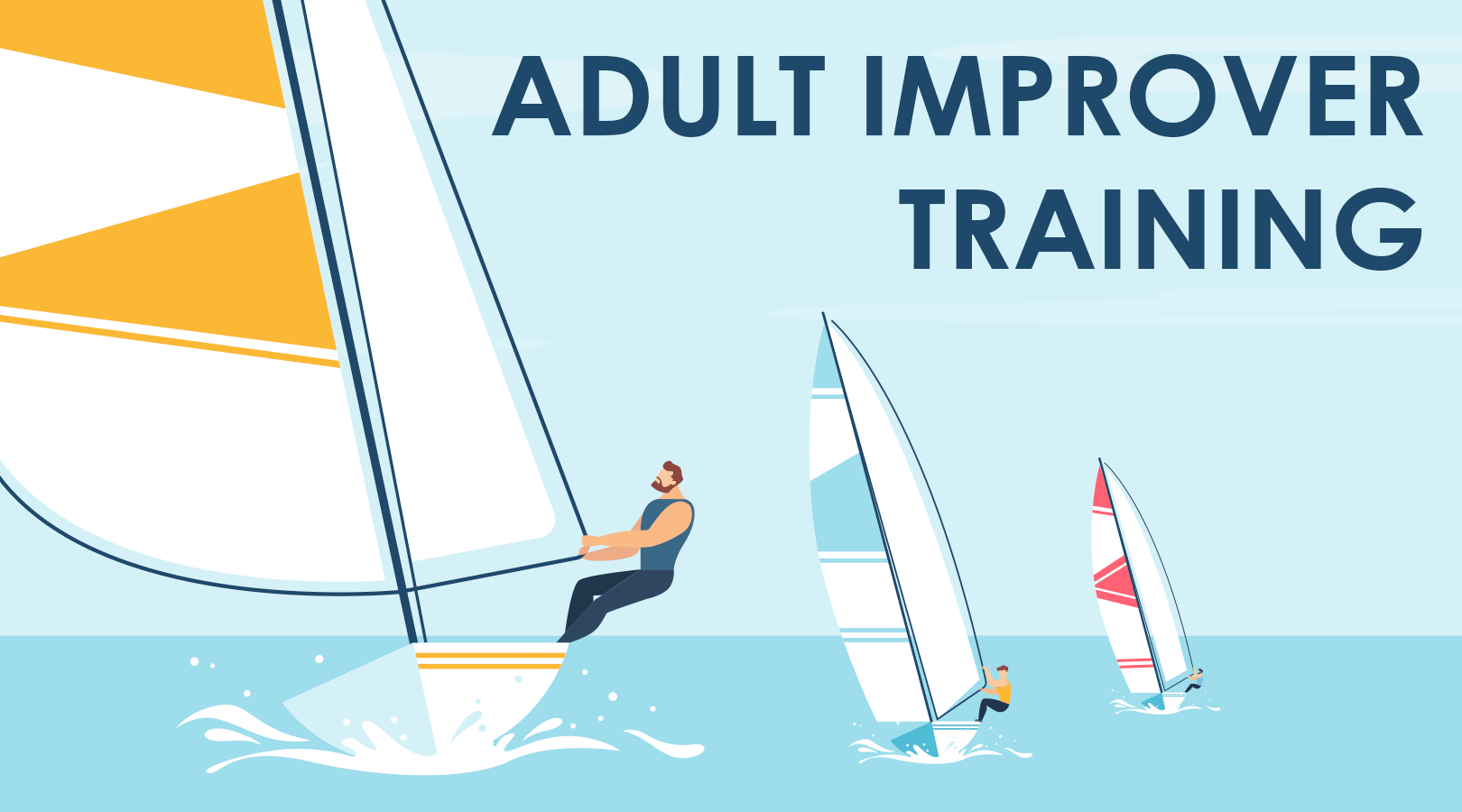 Adult Improvers & Clinics
NEW for 2023
We have redesigned the format of Adult Sailing Tuition.
We will have two groups sailing with our team of volunteer instructors or experienced sailors.
The first group is our Improvers who are still getting to grips with sailing and their own confidence on the water.
The second will be our Clinic based sessions for those who are wanting to improve particular skills within their sailing already, and will require a decent level of sailing to join.
For more information follow link below:
Book Adult Improvers & Clinics

RYA Adult Beginners Course
This is a TWO DAY COURSE, and we look at the basics of sailing across both Single and Double Handed boats.
We will be following the RYA Scheme throughout the course and you will hopefully learn the following:
Rigging - Tacking - Gybing - Upwind & Downwind Sailing - Launching & Landing.
If you have wanted to give it a go for a while or just need the confidence to get out there sign up to this course. Plus lunch is included in the price
For more information and to book:
Book RYA Adult Beginners Course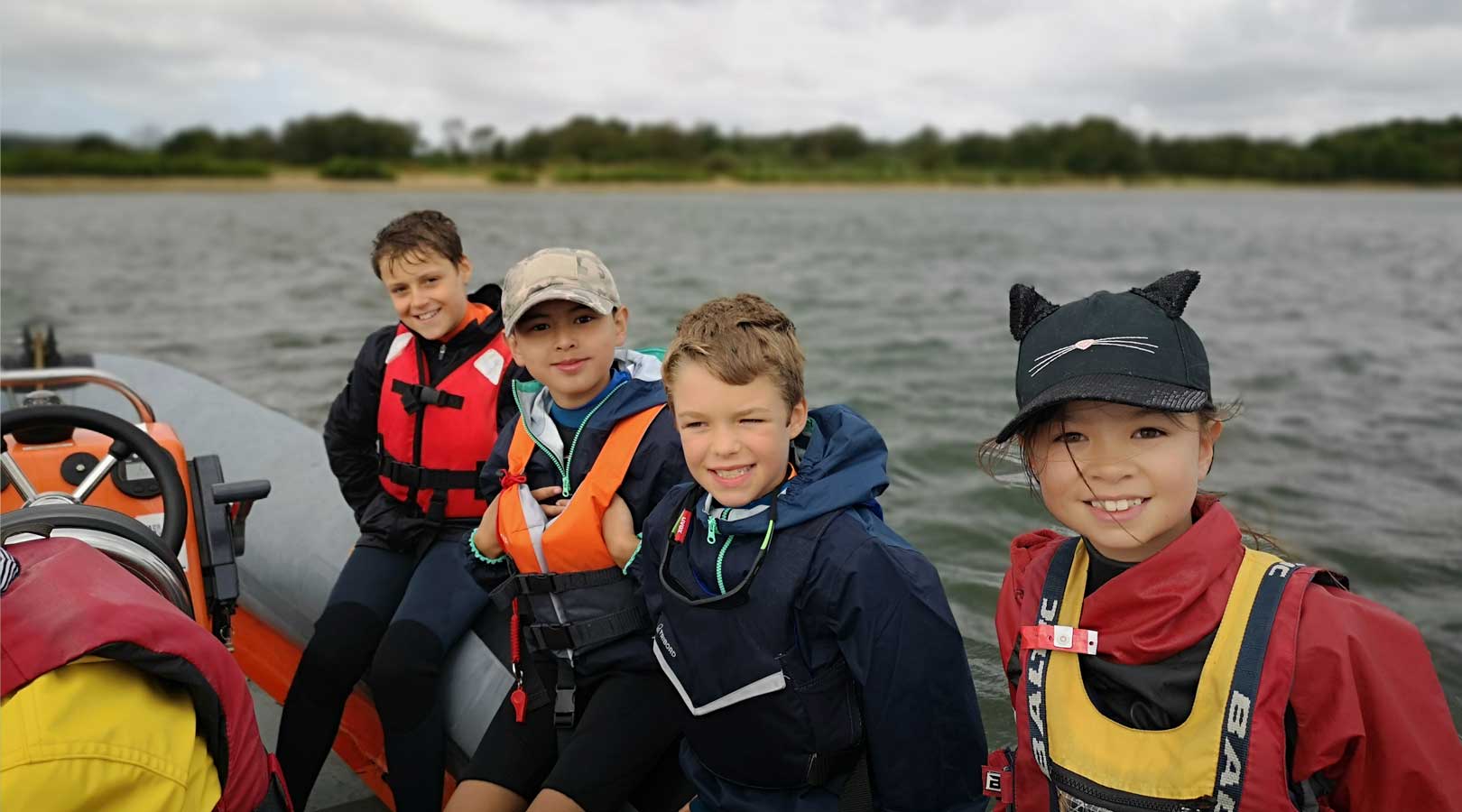 Powerboating
At Poole Yacht Club we are passionate about encouraging best practice and water safety. This can all start with our RYA Powerboat Level 2 course. Not only is this a fantastic course to do for your own personal craft but is a requirement for all of our volunteer safety boat helms.
The course is run over 2 days* and covers all slow speed manoeuvres you will need to move safely in and out of the marina, safety considerations on and off the water and how to control the boat at planning speeds.
*We can offer you a direct assessment for the PB2 course, please follow the link for more information on this.
We run most of our powerboat courses during the winter season, please click the link below to see upcoming dates and more information.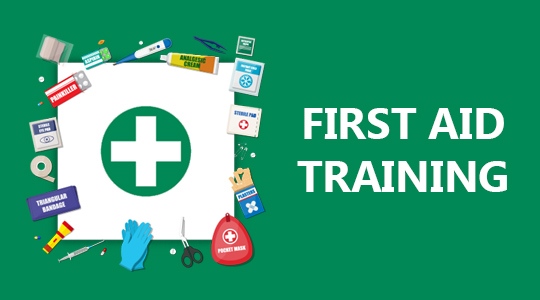 VHF Marine Radio and RYA First Aid Course
Continuing our passion for safety, we also offer all our club members VHF and First Aid Courses throughout the year.
Both of these course are strongly recommended by the training team and gives you all the skills you need in the event of an emergency.
For more information and dates please look at our training diary, or contact us by email: training@pooleyc.co.uk