The Classic Section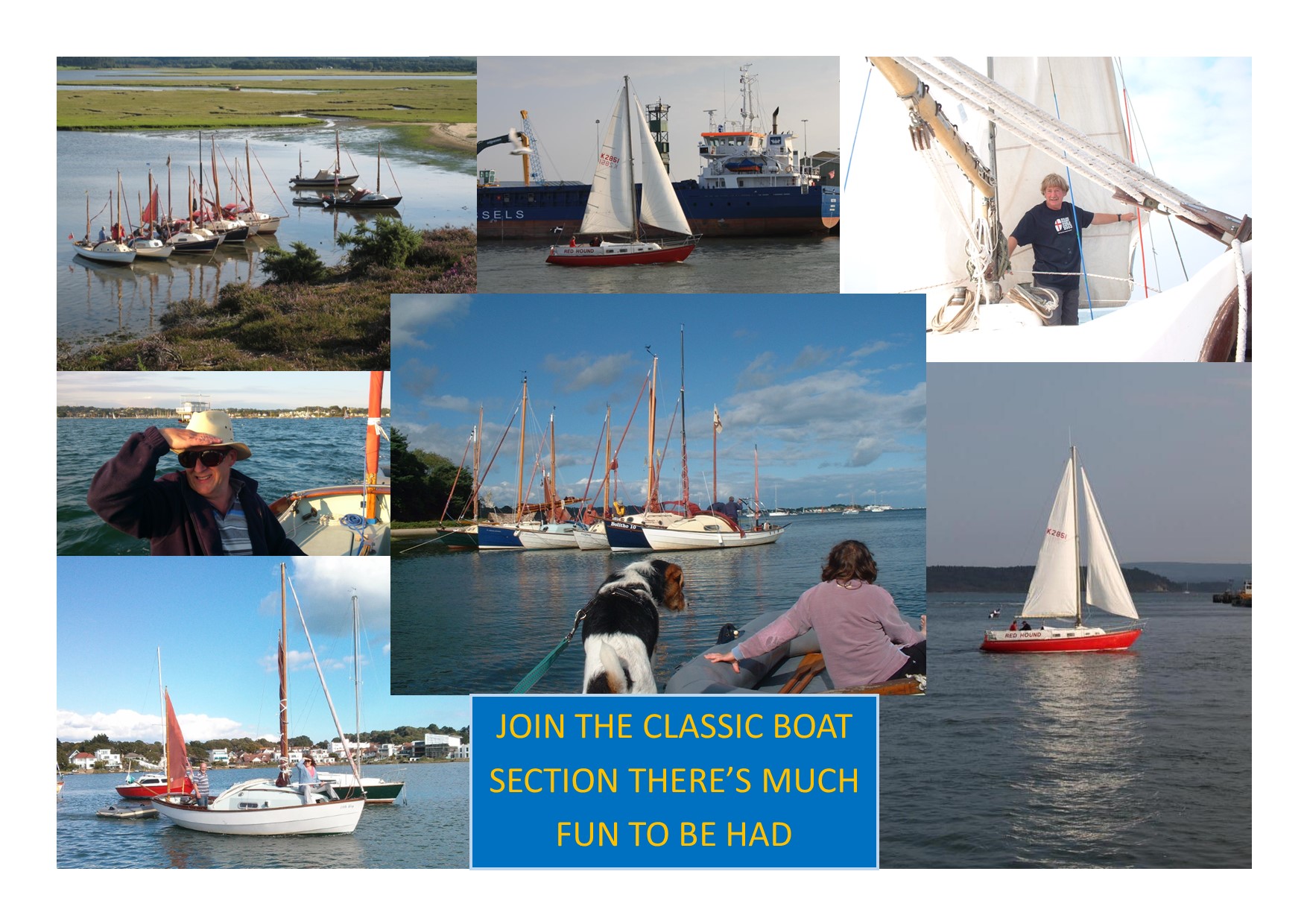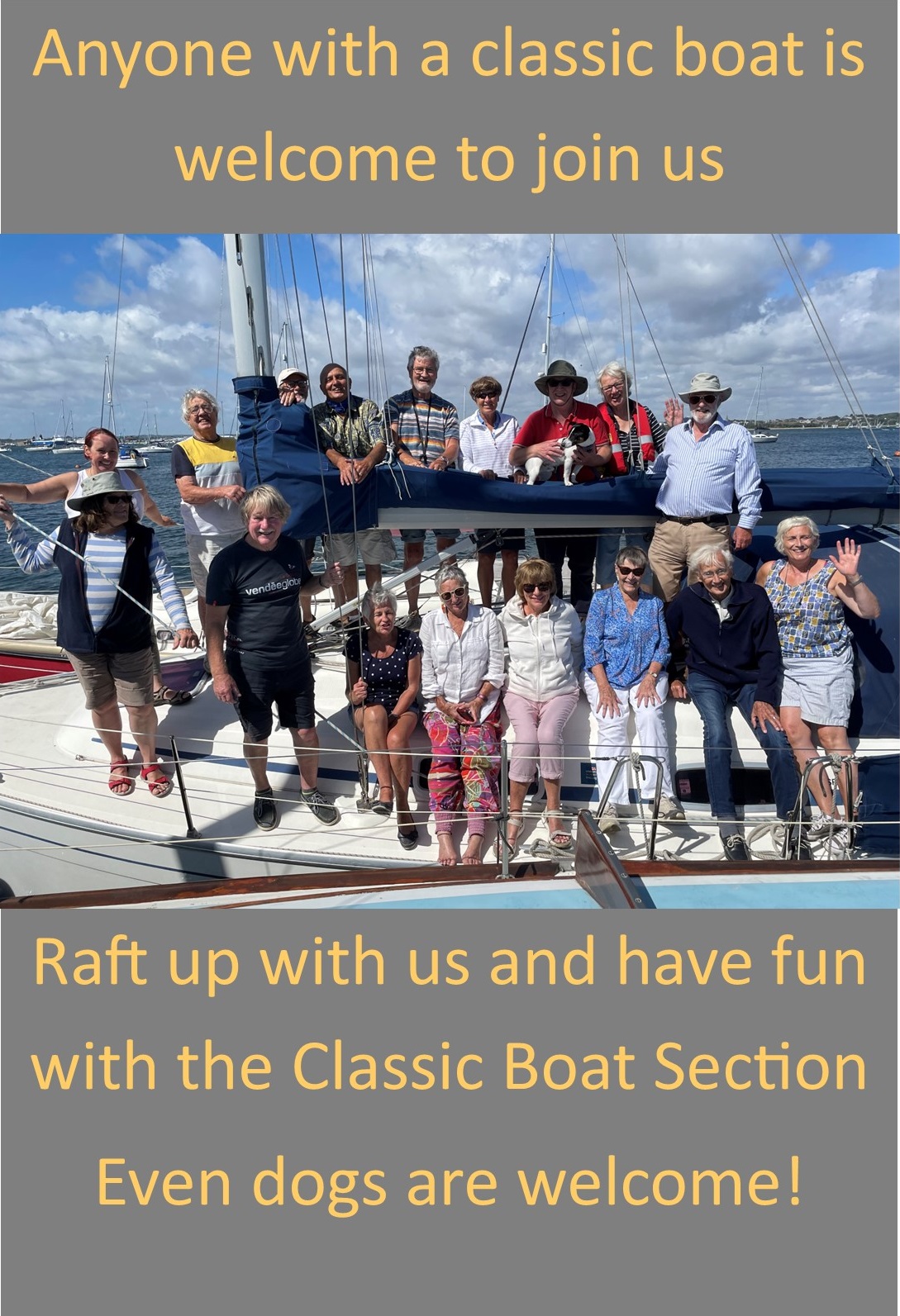 The Classic Section
This section exists for those who have a passion for Classic boats, which includes all forms of yacht, dinghy, motor cruiser, rowing boat and canoe. Many of our members have modern classics, which have the lines and rigs of older craft, but use modern materials and techniques in their construction.
It was founded some years ago by a group of like-minded individuals within The Poole Yacht Club and grew rapidly. From the start, the sections social functions and events both on and off the water proved popular with many club members, some of whom were and still are owners of traditional craft, whilst others are not but are interested in maritime traditions.
The Classic Boat Section organizes a series of social events throughout the year, including a Laying Up Supper at the end of the sailing season, and the Fitting Out Supper is organised by the Cruising Section in the spring. We never forget that we are all about boats and in addition to maintaining as full a social programme as possible off the water, we do try to run events afloat during the summer, (subject to the Club's amazingly busy sailing programme). We now have excellent liaison with the Cruising Section to avoid events clashing. Many of our supporters are active in both sections, which is great.
There is no formal membership of the section, and all Poole Yacht Club members are welcome to come and join us at any of the Classic Section events and functions, just watch out for emails announcing events and keep an eye on the section notice board, situated right opposite the gents' toilet on the first floor.
Class Contacts
John Lewis
Committee Member
Paul Whitehead
Committee Member
Julie Scammell
Committee Member