Poole Yacht Club Dinghy Fleet
Poole Yacht Club has a diverse range of racing dinghies. The fleets with their own race starts are Osprey, Laser, Yachting World Day Boat, GP14 and Hobie 16. All other dinghies race as part of our three handicap fleets: fast, medium and slow.
If you would like to form a new dinghy fleet please contact the Sailing Professional sailing@pooleyc.co.uk
Races are as competitive or relaxed as each participant wants to make them. We have Olympians, passionate hobbyists, and novices in our races.
Each competitor is looking for something different. Some look to win, some to improve, some just to enjoy being out on the waves in the company of like minded people.
The racing season runs from Spring to Christmas and new competitors can join at any time, on payment of the race fee. During the Spring and Summer months we race every Monday, Thursday and some Saturdays, please see the calendar for full details. During the Winter we race only on Saturdays.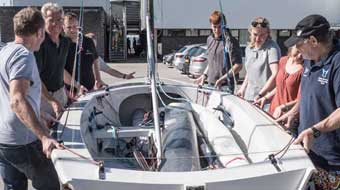 Adult Training
We offer a range of training for Adults covering all levels of ability.
For those new to sailing we run Beginner Sailing RYA Level 1, this will bring you up to the skill required to be part of our Improvers Class.
Our Improvers Class is a 7 week course is social way for those with basic dinghy experience to build on their skills and confidence.
RYA level 2 is a two day course for members with their own boats who want to improve rapidly.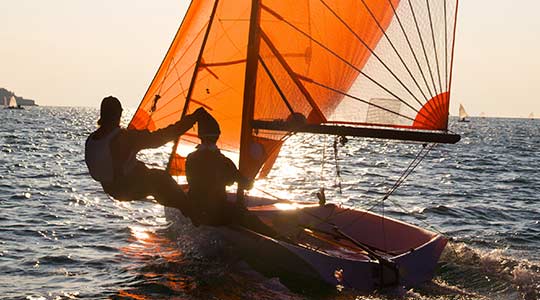 Improvers Class
Been a sailor for a while, but feeling a bit nervous going out on your own?
We offer a 7 week improver course for those that have completed the beginner RYA level 1 course or have basic dinghy sailing experience.
Instruction in this group will concentrate on skills needed to take part in Club racing and on building confidence so sailors can enjoy "cruising" dinghy sailing in all areas of the harbour.
This 7 week course in a small intimate group is the perfect way to learn.