Poole Yacht Club GP14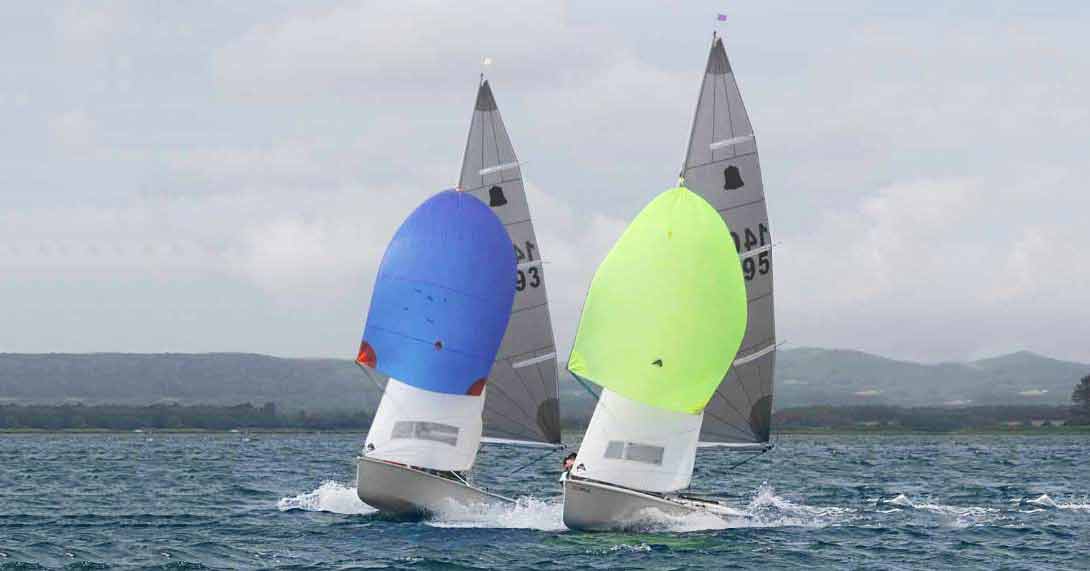 Welcome to the GP14 section at Poole Yacht Club! There are currently around 30 GP Fourteens at the club and we are always looking to increase the number of boats competing with us.
We typically have class racing on Monday and Thursday evenings and weekend Trophy events throughout the year. On top of our bi weekly race events we also hold an annual GP14 open weekend, which is always popular and a great weekend of sailing. On day one of the weekend we have two round the island races in a team format, followed by three race regatta series races on day two of the event.
Launching is possible at any state of the tide via the wide concrete slipway with a secondary slipway adjoining the beach. The sailing area we typically use for racing is a large expanse of water directly in front of the club.
Off the water the section also hosts a variety of social events throughout the year including everything from barn dances to BBQ's in the warmer months. A staple of the social calendar is the annual dinner dance at the clubhouse which allows us to enjoy a meal, a drink and reflect on a good year of sailing.
If you're interested in finding out more and joining the GP14 section then please get in touch!
Class Contacts
Tracy Deary
Social Representative
Steve Thompson
Results Secretary
Michael Jones
Class Captain
GP14
The GP14 sailing dinghy was designed by Jack Holt in 1949 and has its origins in Wales. It was designed as a general-purpose sailing dinghy but it was also excellent to row and has a standard conversion for fitting a small outboard motor.
The GP14 was initially designed with a main and small jib as a comfortable family dinghy. Nowadays it has 3 sails, a mainsail, either a large, overlapping foresail or a smaller jib and symmetrical spinnaker set on a spinnaker pole. With a full rig, it is an exciting racing boat. GP14s are used for all levels of sailing, from training beginners through club racing through to competing on the Open meeting circuit. It can be sailed by people of all ages and even for competitive racing there is a wide tolerance of all up-crew weight.
Over the years the class has adapted to the times and construction materials have moved from wood and marine ply to foam reinforced plastic.
GP14 Specification
Designer:
Jack Holt
Portsmouth Number:
1133 (PY)
Measurement
Feet
Meter
Length
14'0
4.27
Beam
5'0 1/2
1.54
Draft
3'0
0.91
Length of Mast
22'0
6.94
Sail Area
Sq. Feet
Sq. Meters
Main Sail
68.9
6.4
Jib
34.5
3.2
Genoa
44.2
4.1
Spinnaker
90.5
8.4
Weight(min):
293lb 133KG
Construction:
Plywood, GRP or composite.