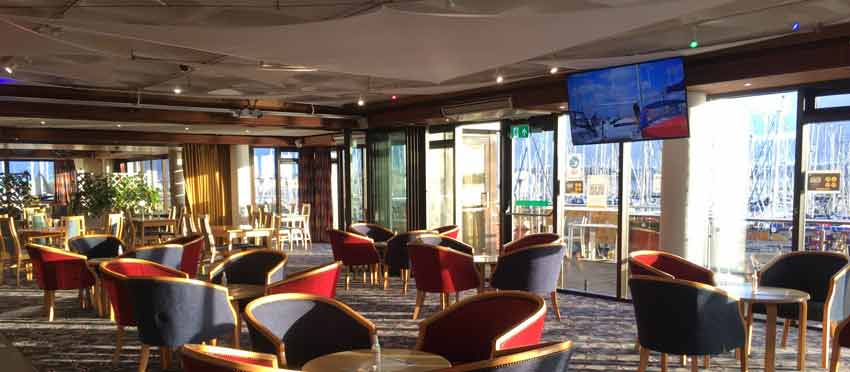 Bar and Catering
Our south facing first floor offers panoramic views of the Top Triangle of Poole Harbour, where most of our dinghy racing occurs. With beautiful sunsets to the west. The balcony and patio below allow for al fresco dining.
The entire first floor is used for major Club events such as the weekly winter Quiz nights and our regular live music parties. It can also be divided into a lounge are, separate dining area and our versatile Skylight lounge which can accommodate large dining tables, meetings, film evenings and presentations. There is a full sized snooker table available to members for 20p per 30 minutes! No booking required.
If you have any questions or ideas, then please get in touch catering@pooleyc.co.uk or 01202 672687
Opening Hours
When ordering from the Lunch à la carte menu, we highly recommend booking your table.
You can book by calling the bar.
Bar: 01202 672687