Booking a Function or Sailing Event at Poole Yacht Club
With a distinguished history of events from lavish weddings and unforgettable birthdays to international sailing competions, our Club is the perfect venue for any and all occasions.
With access to the Club's RIBs and race hut, Poole Harbour makes a fantastic racing venue, or just a relaxing sailing afternoon.
The function rooms at Poole Yacht Club are available for hire for members' private events.
There are a variety of rooms available to suit any size of function or activity and our full service bar and kitchen is also at your disposal, so you can be sure that your function will be well catered for.
Give your guests an experience to remember.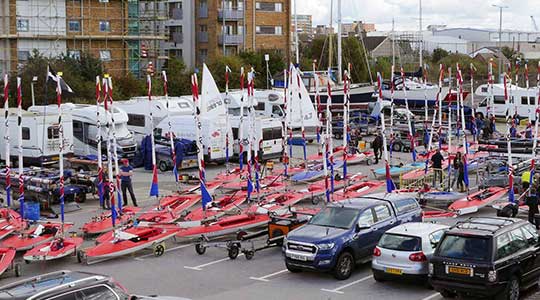 Booking
Booking a private function is only available to full members over the age of 18.
To Book a private function, the form below needs to be completed and submitted to the office.
The date will be checked against the availability of the room and then needs to be approved.
Upon submitting a event function request, you will be notified by the office.
Rooms Available

The Lounge

The lounge is the feature piece of the club house, with stunning views over Poole Harbour.

With the ability to screen off parts of the room as needed, you can host a quiet private dinner or a large party.

Spacious enough for a dance floor and band, the Lounge is the place to host the party you've always dreamed of.

Capacity: 130 without Dance Floor.

Capacity: 110 with Dance Floor.

The Top Floor Rooms

The top floor rooms are perfect for a meeting, or personal gathering.

Set a quiet distance from the rest of the club, you'll be assured privacy and room to talk.

Capacity: 18 Guests sitting at tables.

Capacity: 30 Guests sitting in lecture style rows.

Academy Rooms

The Academy Rooms are located on the ground floor of the club, with easy access to the changing rooms, outside and Haven.
The rooms can be separated with a screen for smaller groups or turned into one big room for larger gatherings.
They feature wet flooring and make for a great place to gather before or after a sailing actvity.


The rooms have a small bar area with sink that can be used for serving tea and coffee.

Capacity: 50 Guests for one room.

Capacity: 100 Guests for both rooms.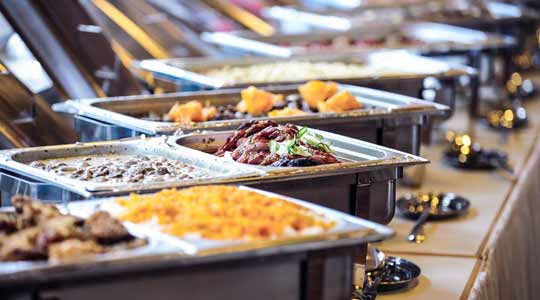 Catering for Functions
Whatever your event - from a luncheon, to a cocktail party, to a sit-down dinner - excite your guests with a mouth-watering menu.
Our Catering team are here to make your event even more memorable.
Choose from a seasonal buffet or a delightfully different banquet menu.
Looking for something extra special?
We can create a menu just for you. Working with our catering team you can find the perfect menu for your event.