Poole Yacht Club Youth Fleet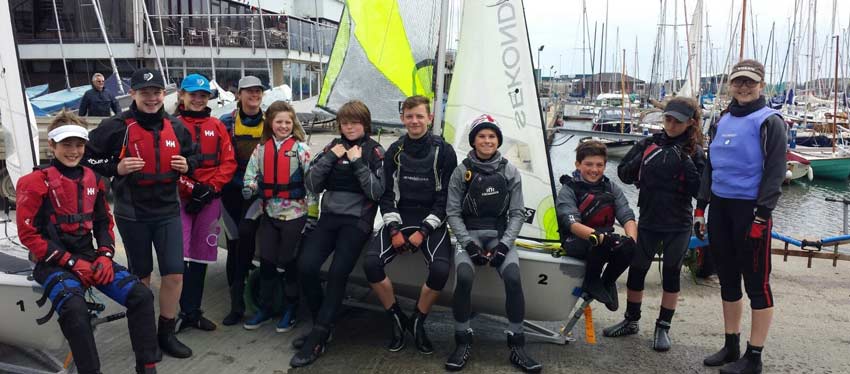 Welcome to the Poole Yacht Club Youth Section!
We think Poole Yacht Club is the ideal place to learn to sail and to develop sailing skills both for pleasure and for competitive racing.
The Youth section meet every Wednesday evening from early April to late September. We aim to be on the water from 6pm and normally have at least two hours of training and sailing practice - often more in the summer months.
We are a RYA accredited Training Centre, which means our training program follows the RYA sylabus and your child will be awarded RYA certificates from level 1-4 as they progress.
We don't just focus on race training, we have a wide variety of activities such as harbour cruising, social sailing, water games and other water sports.
We also do lots of social events during the year such as beach BBQs, a Youth Regatta, exploring the harbour and 'Scamping' weekend - a fun combination of sailing to Wareham and camping for the weekend.
All our training and safety boat cover is provided by qualified volunteers - many of whom are parents of sailors and have many years of experience. The safety and welfare of your young person is always our top priority.
Getting Involved

There are several different groups that your young person can join depending on their age and ability - more details are available for each class of dinghy on the links above.
The basic options are:
Optimists - suitable for beginners from age 8 up to national level competitors aged 13-14.
Toppers - suitable for young sailors with some experience, perhaps moving on from Optimists.
Mirrors - a popular 2 hander boat suitable for both new and experienced sailors.
A lot of our communication is done via the 'Manic Piranhas' Facebook page Manic Piranhas

Club Boats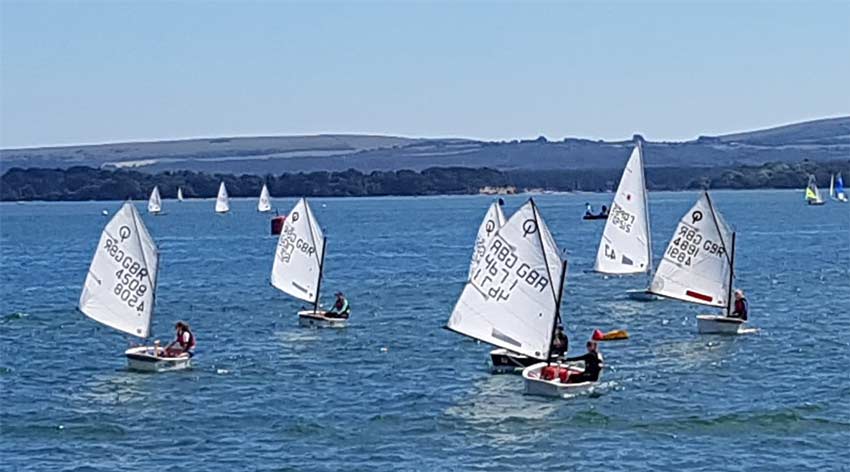 Several different boats types are available for hire. The main ones used on a Wednesday evening are the club Optimists which are used in the 'Oppie 1' group. If you wish to hire an Optimist for the Oppie 1 group, this can be done as part of your Youth subscription. Please contact us for more details.
Other boats available to hire, but not always used on Wednesdays, are Lasers, Hartley 15 and a variety of club saftey boats.
Club boats can be booked through the following link:
Contact Us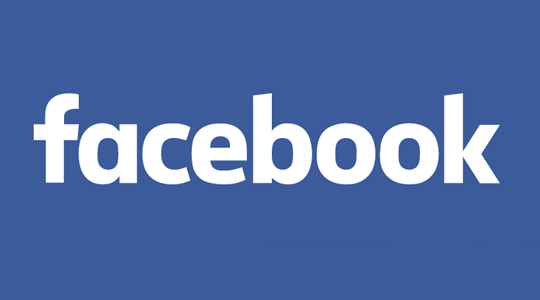 Most communication is done via the Manic Piranhas Facebook page.
This is a closed group so you will need to request access to the group to be able to post messages.
If you have any queries you can contact the Youth Committee by email at: training@pooleyc.co.uk

Alternatively, feel free to speak to any of the Committee members with any questions, concerns or suggestions.