Poole Yacht Club Optimist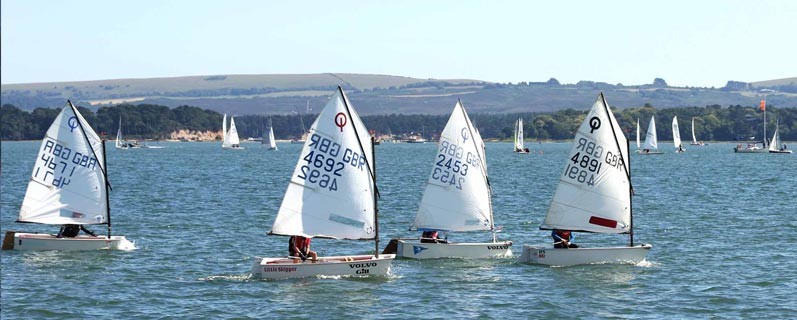 We typically have 3 groups within the Optimist category.
'Oppie 1s' are beginners in their first year of sailing. We have 16 club training boats that can be hired so your own boat is not needed (or damaged!).
'Oppie 2s' continue their learning in the 2nd year and work toward RYA 2 certification.
'Oppie 3s' and the 'Oppie Race' group continue their development to RYA 3 and 4 certification.

All of the above groups will be open to children already in Year 3 or above at the start of the season (so they should be already 8 years old or will turn 8 during the training season).
Class Contacts
Position Vacant
please speak to Sarah on the Youth Committee if you are interested
Optimist Specification
Designer:
Clark Mills
Portsmouth Number:
​174 (RN)
Measurement
Feet
Meter
Length
7'7
2.30
Beam
3'8
1.13
Draft
2'4
0.71
Length of Mast
7'8
2.35
Sail Area
Sq. Feet
Sq. Meters
Main & Jib
38
3.5
Weight(min):
​​​​ 77lb 35KG
Construction:
Plywood, GRP etc