Poole Yacht Club Handicap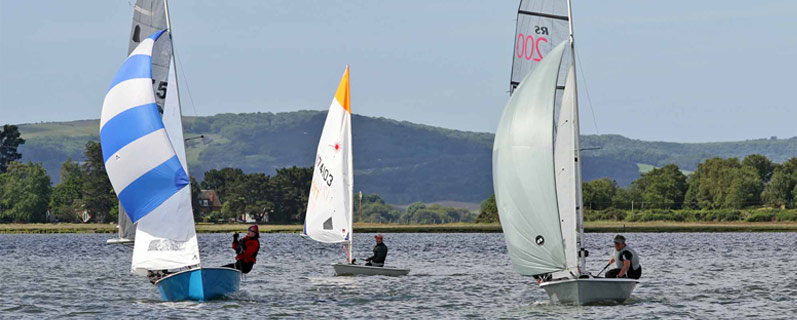 Welcome to the Handicap section at Poole Yacht Club!
During the summer months we race Mondays, Thursdays and Saturdays with events most weekends for class members to attend or assist in helping and learning where to go next.
Winter we sail Saturdays until the new year and socials during January – march including sailing talks and get together's. – We are blessed with outstanding sailing waters for all year and all tides sailing!
- We welcome racers, cruisers and those who like to race and cruise! - large dinghy park with a ramp and beach for safe launch and recovery. - a good selection of club boats for training or to hire, which we would welcome for handicap racing
Class Contacts
Simon Philbrick
Class Captain
Graham Wallen
Social Representative
Tony Sawyer
Results Secretary
Handicap Group Specification
Asymetric Dinghy Rating
Asymetric Dinghy Racing at Poole Yacht Club is done under the Portsmouth Yardstick system.
We race in three banded groups, fast, medium and slow.
Asymmetric and Foiling Handicap Dinghies (Class 9)
Boats with a PY number 1000 and below are part of the Asymmetric and Foiling Handicap group.
Fast (Class F)
Boats with a PY number between 1001 to 1024 inc. are part of the fast group.
Medium (Class E)
Boats with a PY number between 1025 to 1200 inc. are part of the medium group.
Slow (Class T)
Boats with a PY number above 1201 are part of the slow group.