Commodore's Challenge Trophy Returns to Poole Yacht Club
1 / 2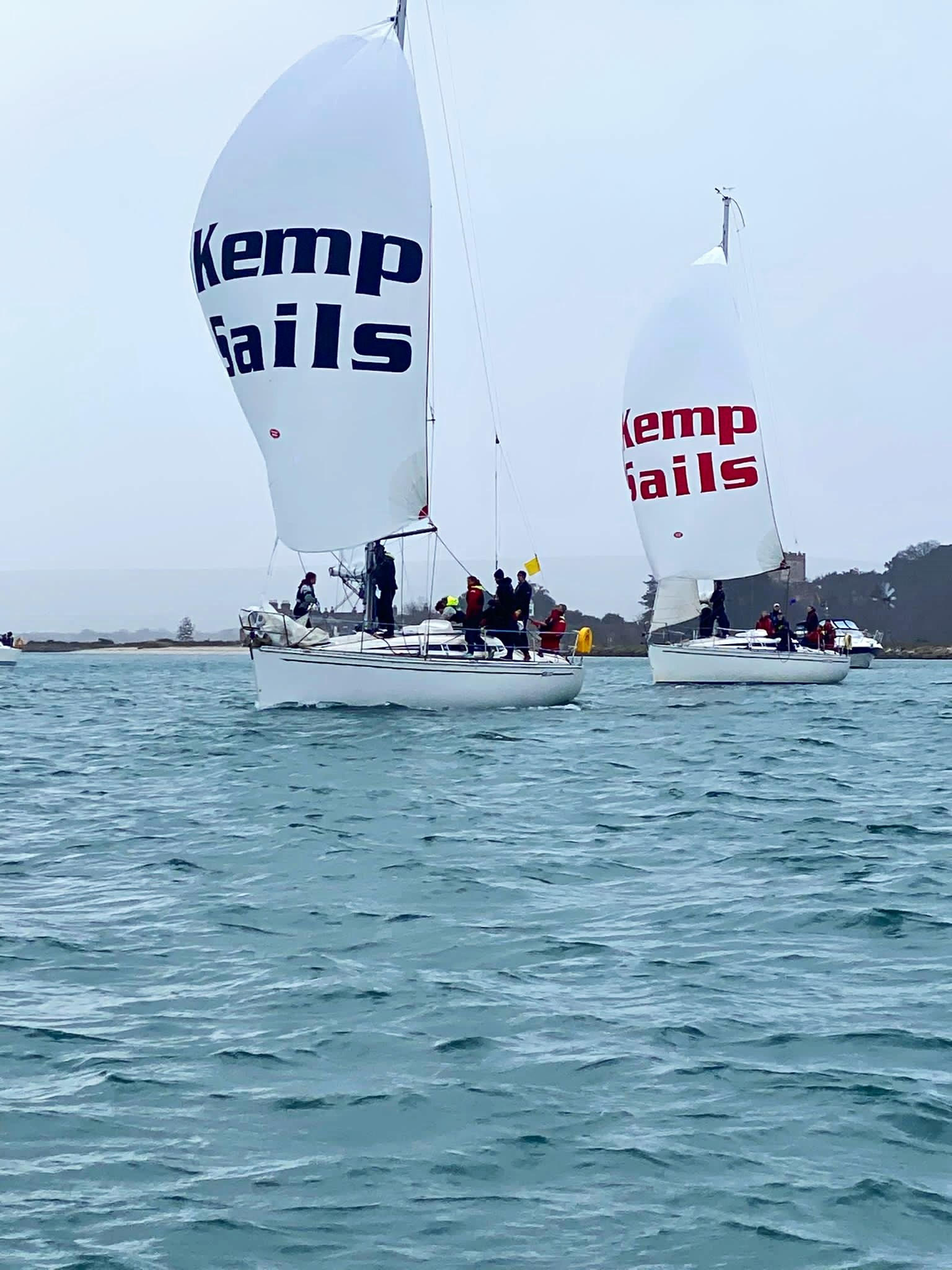 2 / 2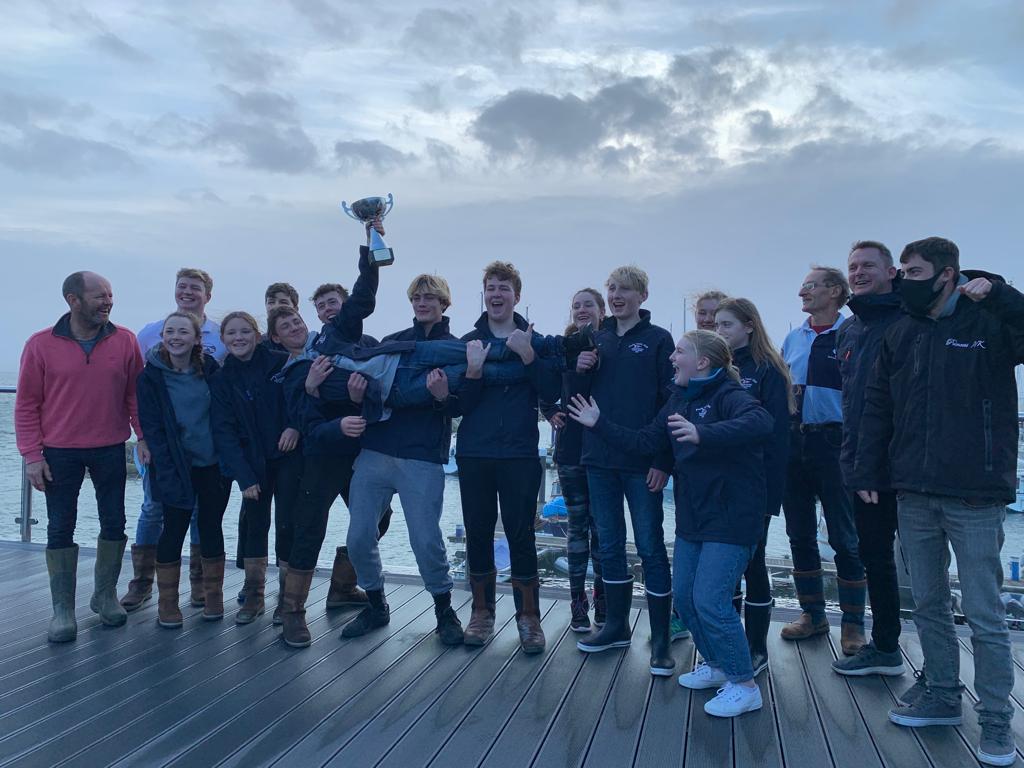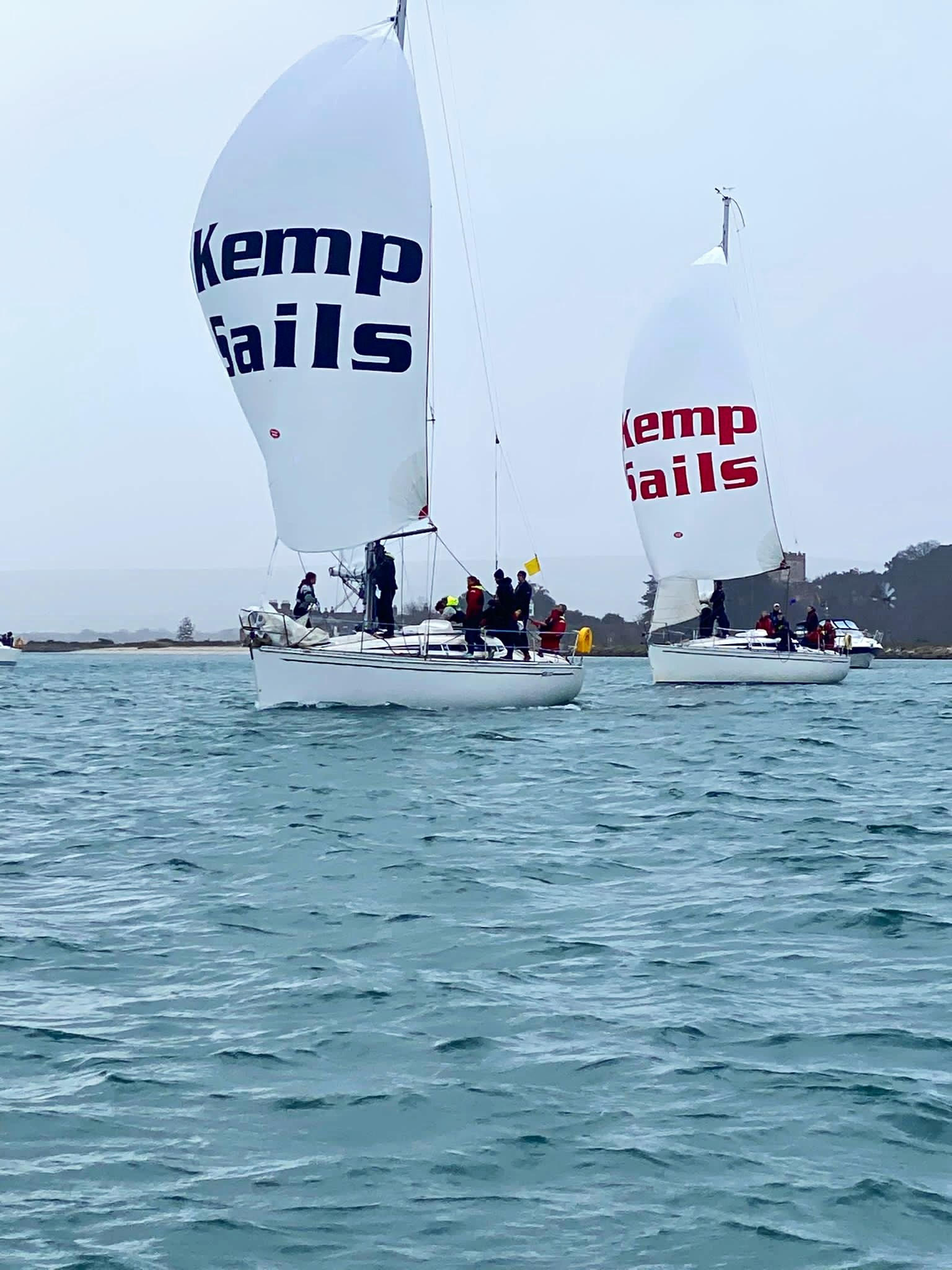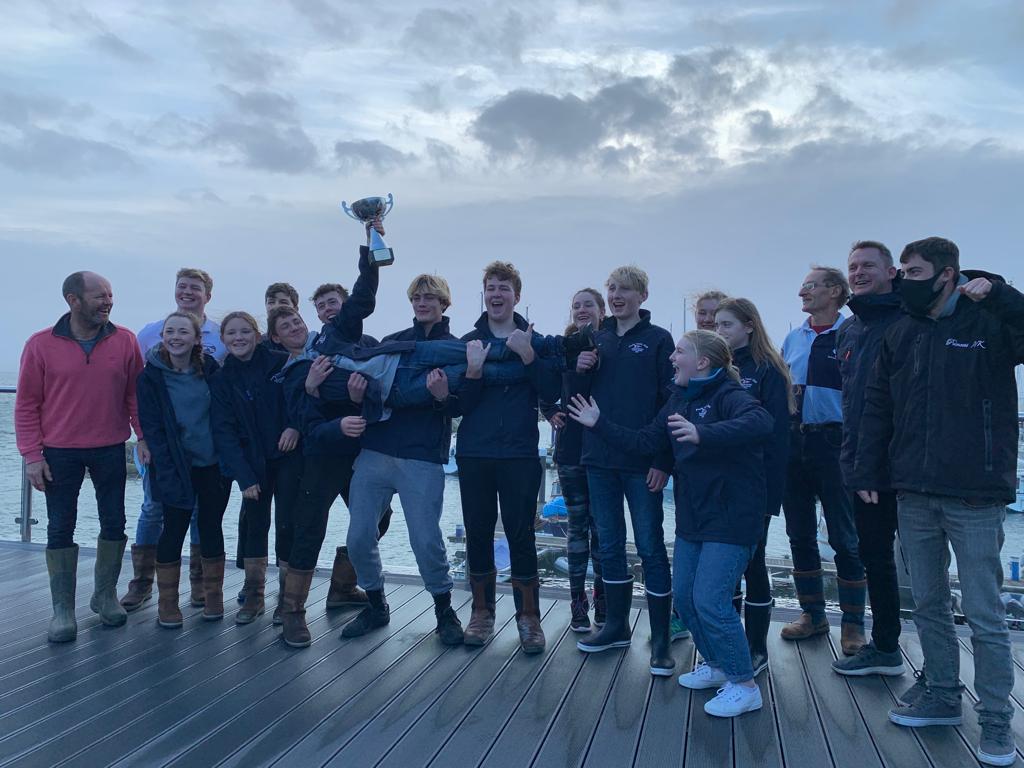 After weeks of practice, the Poole YC Commodore's team won the first 3 of a maximum of 5 races against the team from Parkstone Yacht Club. Both teams sail an Elan 333 in the annual match racing competition, and all members of the team must be under 18 years of age on December 27th.
Oli Hale was helm for the Poole YC team and he and his teammates demonstrated a sophisticated application of the match racing rules.
In the first race, the Poole boat used their starboard advantage at the start to force the Parkstone boat away from the start line, then tacking back to the start and maintaining their lead with close covering of the Parkstone boat.
In the second race, having rounded the windward mark neck and neck, the Poole boat was unable to raise their spinnaker. But the Parkstone boat was windward of the Poole boat, so Oli turned the Poole boat to windward, forcing the Parkstone boat to luff and ultimately incur a penalty. This meant that still without a spinnaker for the downwind leg, Poole won the 2nd race.
For the 3rd race, both boats used the racing tactics more recognisable to those of us who do fleet racing, crossing each other on opposite tacks although the Poole boat again used legitimate luffing to gain an advantage on the downwind leg.
The racing team were Oli Hale (helm), Amber Hale, Tom Clayton, Millie Whittaker, Tom Cluett, Lily Eyre, Toby Griffen, Lucy Griffen, Chris Nunn and Ethan Topping, with Lottie Eyre and Annabelle Topping as reserves. Becky Russell and Beth Prior were unable to take part due to falling ill with covid.
All in all, it was a fantastic sporting event and John Yonwin and I were both thrilled to see the teamwork and commitment from Poole YC: from the sailors themselves, the team of coaches who have been training with them, the boat owners who so generously lend their Elans for practise and the race itself, Rob Kemp for donating the sails and all the many family members and supporters who came out in support of the competition.
Tracey Lee
Rear Commodore Sailing and On the Water Activity