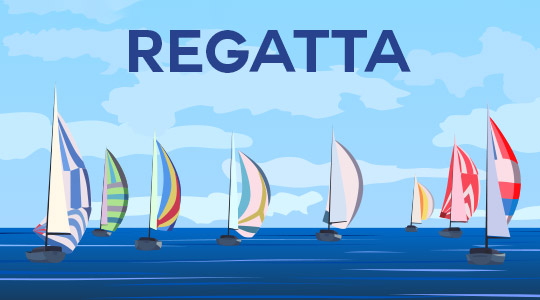 Poole Yacht Club Regatta
The highlight of the Club's sailing season, the Regatta is three days of racing, socialising and cruising.
For dinghies there are 4 courses with racing on both the Saturday and Sunday.
For cruisers there is the Twilight Pursuit Race.
Throughout the weekend we will have live music, special menus and a festival feel throughout the Club.
Free Entry
Friday 9th July
18:00

Friendly Fridays – Social sailing

18:00-21:00

Ribs & Wings
Saturday 10th July
08:00 – 10:00

Breakfast from the Bar

08:10 onwards

Volunteer Registration

08:30 onwards

Competitor Registration

08:40

Volunteer Briefing

09:00

Competitor briefings

10:25

Earliest first warning

10:30 – 15:00+

Racing on 4 courses – may vary by course

12:00 – 16:00

Regatta lunches

17:55 – 19:30

Twilight Cruiser Race

18:00 – 20:00

Tom's barbecue (booking please)

18:00 - late

Titterington Brothers Band
Sunday 11th July
08:00 – 10:00

Breakfast from the Bar

10:25

Earliest first warning

10:30 – 15:00

Racing on 4 courses – may vary by course

12:00 – 16:00

Regatta Lunches

16:00+

Prize Giving
Race Results
Tides at Poole Harbour (m)
Fri 9 Jul
Sat 10 Jul
Sun 11 Jul