2019 Formula Kite Europeans
1 / 1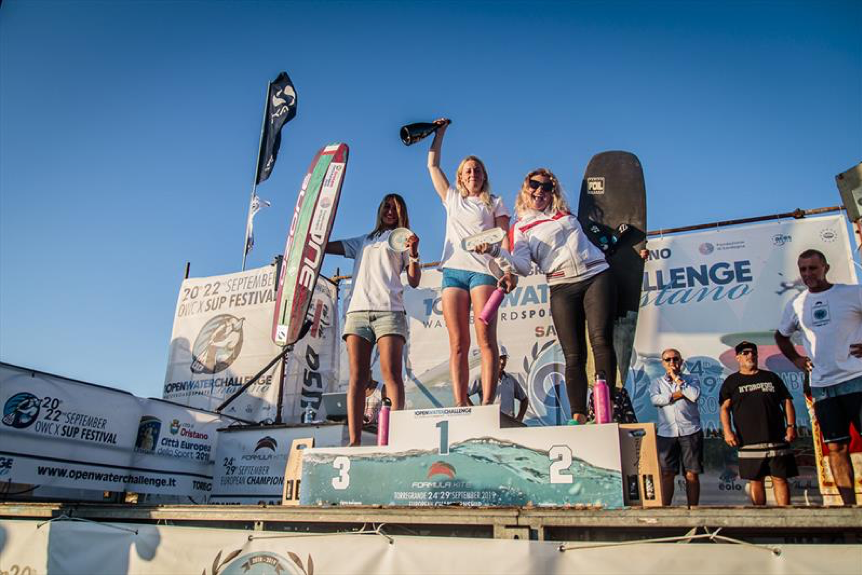 Poole YC's Ellie Aldridge, a dinghy sailor who only began foiling a year ago, took second in the Open Europeans and lifted the European crown with stellar racing that beat off challenges from Australia's Breiana Whitehead and Russia's Valeria Garashchenko.
"It feels a bit mad," said Ellie. "The racing was so intense; so good. Everyone's improved so much. It's really tight racing. It's ridiculous to think that we have all come so far in the space of just a year. All the girls are pushing each other so much."
Aldridge was also part of the British team, paired with Connor Bainbridge, that was victorious in the inaugural Mixed Relay European Championship, when one day of the regatta was allocated to the Paris 2024 Olympics' format event. The duo just edged out the Russian pairing of Alexey Chibizov and Garashchenko.