Cruiser Class 3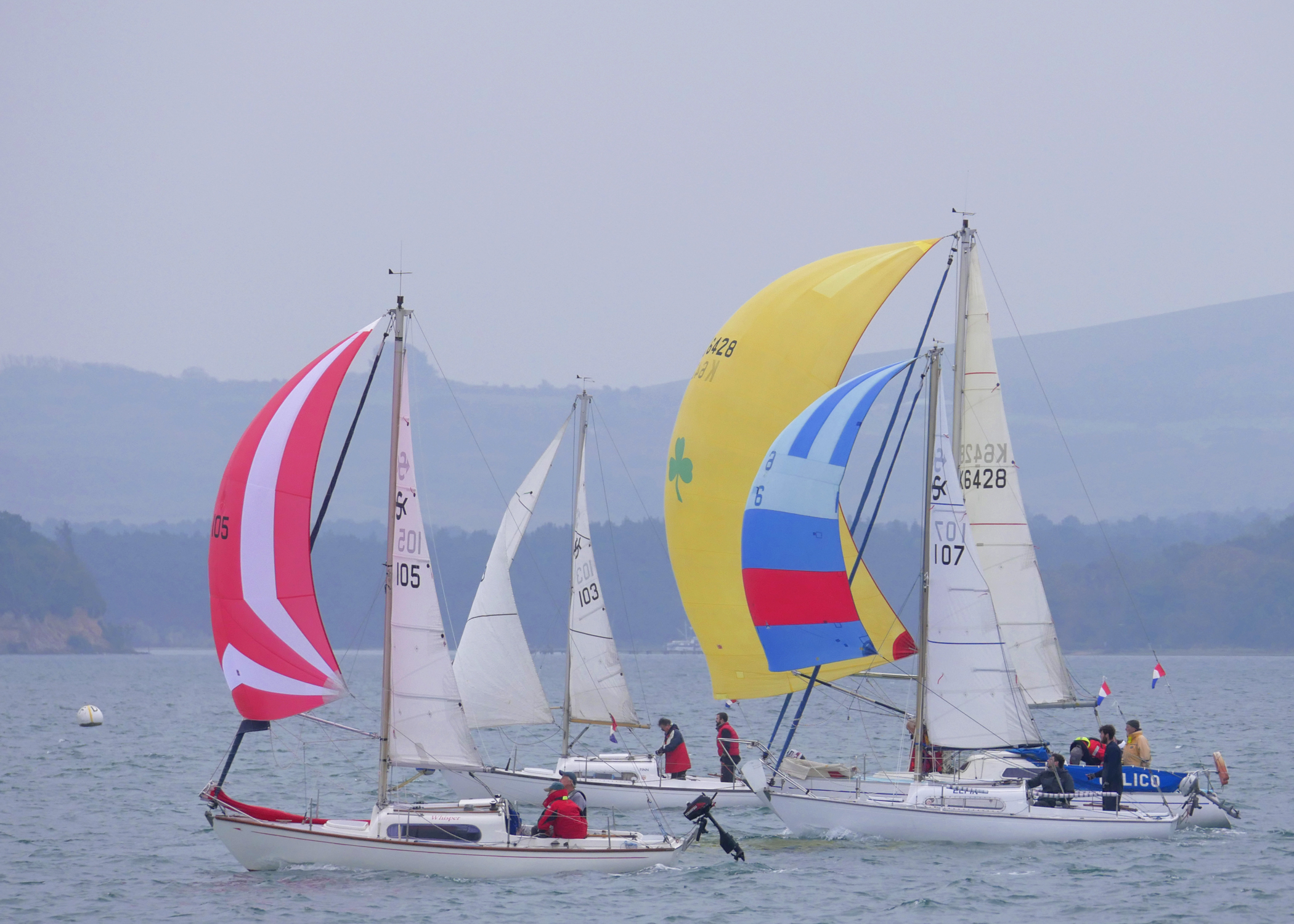 Club racing includes 24 races during the Summer series (split into 3 series of 8 races) on Tuesday evenings.
A Spring series of 6 races on Sunday mornings during March and April with starts commencing at 1030 hrs. With a 3 hour Time limit.
A Winter series of 10 races on Sunday mornings with starts commencing at 1030 hrs. With a 3 hour Time limit.
Three Class 3 Trophy races also take place on Weekend afternoons during the Summer.
There also are pursuits races open to all Cruiser classes at Poole YC Regatta (Twilight Trophy) and the Commodores Charity Race on Remembrance Sunday in November.
In recent years Class 3 have arranged a very successful "cruise in company"/rally from Poole to Yarmouth I.O.W. going up on a Summer Saturday and and returning on the Sunday. This is mainly a social event and some boats that do not normally race in the fleet have been invited to join in.
Most socialising takes place in the Club bar after racing and is well attended with food and drink being available.
Class 3 also have our Annual Dinner and prize giving during the Winter off sailing period.
We have a number of trophies/prizes to award that are not included in the main Cruiser racing prize giving and there is a raffle.
Class Contacts
Maggie Horsford
Class Captain
3
When cruiser racing started at Poole Yacht Club, thought to be in the late 1930s, the first boats to race were Folkboats and vessels of similar size. These boats would be competing in Class 3 today.
Class 3 probably have a justifiable claim to have aided the founding of cruiser racing at Poole Yacht Club. Classes for boats of different size and design soon were interested in racing and other Classes were formed to accommodate this demand.
Class 3, at one stage, was divided into 3A and 3B to separate the quicker and slower boats. Today we all race together and this gives a good turnout.
The most popular boat in recent years, and up to today, is the Van de Stadt designed "Splinter" with 8 of these boats in the Club.
A selection of other types of boat that fit into the Class 3 criteria of up to 8.5 metres length and a handicap (VPRS) of 0.801 are Sadler 25 and 26, Newbridge, Etap, Ecume de Mer, Seal 22, Hunter 19, Kingfisher, Sun, Poacher 21, Achilles 24, Fantasia, Contessa 28 and many others.
3 Specification
Class 3 Rating Requirements
The boat must hold a current VPRS certificate
There is no low limit
The high limit is 0.800
The max hull length is 8.5 metres (taken from VPRS certificate)
More information about VPRS at www.vprs.org.