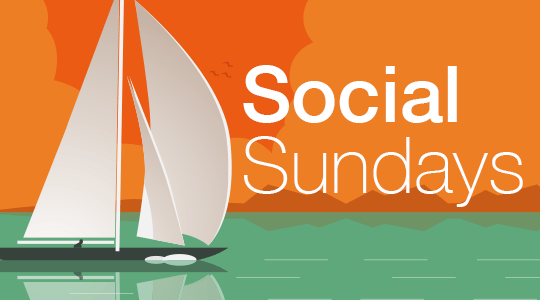 Social Sundays
Come and join us for a cruise round the harbour in good company with safety cover on a Sunday afternoon. We'll be sailing each week until it gets too cold/miserable so lets hope for an Indian Summer!
It's all very easy - have your boat rigged and ready to launch for a briefing by the slip at 1.00pm where we'll give details of the route we plan to take. This will be suitable for dinghies, dayboats and R19's. Youth sailors and new members are very welcome. There is no training/coaching from the safety boats so sailors will need to be able to launch and recover their boats safely, and be able to sail around the harbour unaided. But we will always try to accommodate everyone where possible. This is all about getting out on the water.
Payment
Fees apply to dinghy sailors only (and Dayboats) to cover the cost of the safety cover.
It's the boat owner that pays the fee - crew don't pay.
There is no charge if you pay race fees as social sailing is included.
Pay Race Fees
If you hire a club boat then the social sailing is included in the hire cost.
Hire a Club Boat
Shimpers and Cruisers don't pay as they don't need safety cover.
Anyone sailing on these as crew doesn't need to pay either.
| Social Sailing - Friendly Friday/Social Sundays | Price |
| --- | --- |
| Adult | £35.00 |
| Under 18 | £17.50 |
The social sailing fee also includes access to the Trophy Races