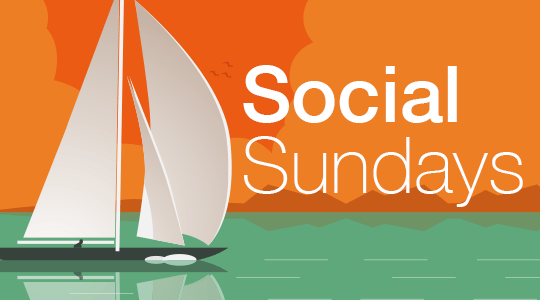 Social Sunday
Sun 31 Oct
1 p.m. - 3 p.m.
Friendly Fridays has moved to Social Sundays. Come and join us for a cruise round the harbour in good company with safety cover on a Sunday afternoon. We'll be sailing each week until it gets too cold and dark.
It is very easy - have your boat rigged and ready to launch for a briefing by the slip at 1.00pm where we'll give details of the route we plan to take. This will be suitable for dinghies, Dayboats and R19's and Cornish Shrimpers. Cruisers are also joining us but on a different course.
Youth sailors and new members are very welcome. There is no training/coaching from the safety boats so sailors will need to be able to launch and recover their boats safely, and be able to sail around the harbour unaided. But we will always try to accommodate everyone where possible. This is all about getting out on the water.
If you would like to join in, please text Rich McAvoy on 07792 390032 saying what you would like to sail in and what experience you have or what boat you would like to join us with.
Tides at Poole Harbour (m)