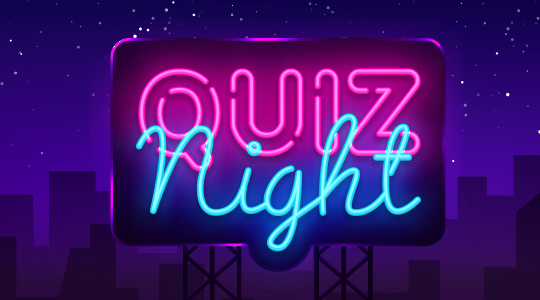 Quiz Night
Thu 2 Dec
8 p.m. - 10 p.m.
The relaxing of the Government's Covid restrictions has opened up the possibility of resuming this popular Poole Yacht Club weekly social event for the forthcoming Autumn season. Having met with Manager Mark and John our Commodore, we've agreed to restart the quizzes this month albeit with a few changes and restrictions to help keep us safe.
To permit a well spaced seating arrangement and to enable more spacing between teams we will initially limit the number of teams to 20. Also the maximum number of team members will be reduced from 8 to 6 players. These arrangements will be reviewed once we have seen the attendance level and how things work.
To ease our admin we will ask for team names to be registered beforehand by email to pycquiz@gmail.com. We don't need to know how many players, just the team name. We will use the sender's email address as a contact for the team.
The first of the weekly Quiz Nights will be on . The entry price for team members remains at £1.00 which also includes your ticket for the mid-evening raffle and accumulator.
This is a trial so please bear with us if we have to make any changes to the arrangements. As with all social activity, changes to Government guidelines may affect our ability to continue.
Register Your Team